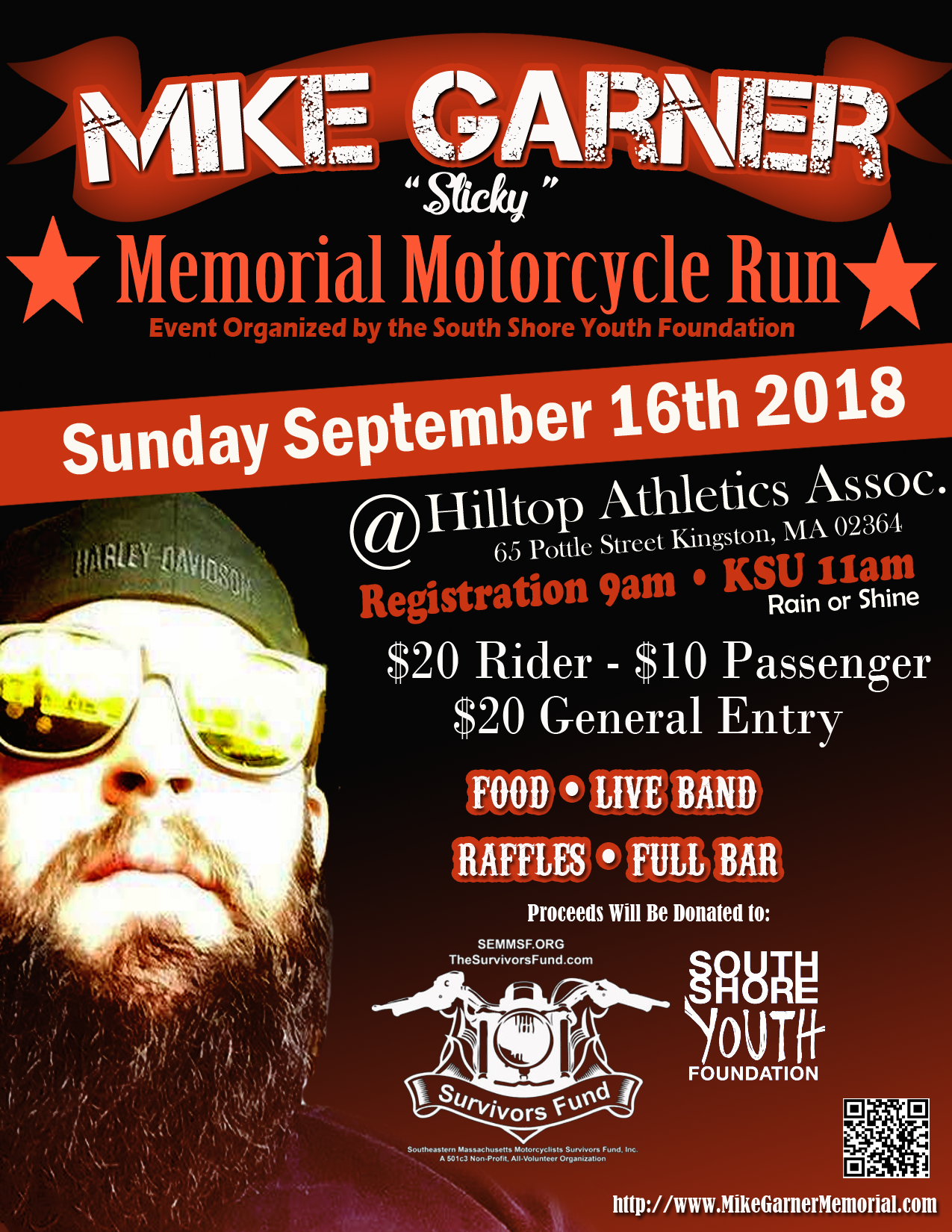 Welcome to the first Mike Garner Memorial Motorcycle run. We are looking forward to a nice day of country road riding through some of Southeastern Massachusetts most sought after roads. Departing from the Hilltop A.A. just before high noon, this 1 + hour journey will pass by farmlands, fields and lakes found within the borders of Kingston, Duxbury, Hanson, Middleboro and Pembroke. This is not your typical Motorcycle Run. We are doing the best we can to leave the busy streets behind and take you down some back-country roads you may never have known existed.
After the run has completed we will return to Hilltop A.A where the bar will be open for business. Get a drink and head over to the food line. We will have live entertainment, raffles, t-shirts, patches and bracelets for sale. Proceeds will be donated to the Southeastern Massachusetts Motorcyclists, Survivors Fund, The South Shore Youth Foundation and The Mike Garner Memorial Scholarship fund.
So, bring your significant other, a friend, an imaginary friend, or just come make friends! We are looking forward to seeing everyone! Let's honor the memory of our friend Mike "Slicky" Garner and do a bunch of motorcycle things together!
————-
The run was a huge success and raised over $22,000 for The South Shore Youth Foundation, Southeastern Massachusetts Motorcyclist Survivor Fund, The Garden of Peace, and South Shore Veterans Assistance. We look forward to seeing you all at the run next year!